Storage & Supplies
We Will Not Only Store Your Goods But Also Help Keep Them Safe and Secure
Self storage & Packing Supplies in Vancouver, BC
Whether you are downsizing, renovating your home or want to expand your office space, self-storage services and storage lockers in Vancouver are a great choice. Not only can you store your goods in a safe location, but you can also be assured that they stay in perfect condition. Keep your items safe, secure and free from dust and damage, by using high-quality packing materials.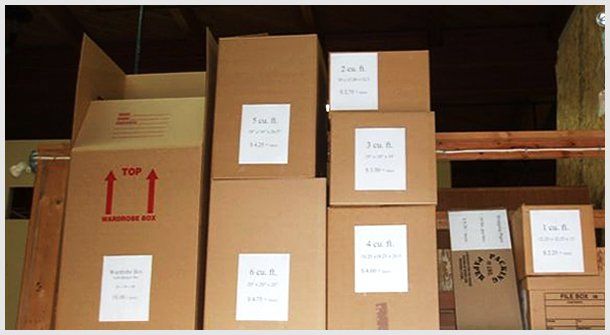 High-Quality Self Storage and Packing Supplies
At General Store-All, we carry a selection of high-quality packing supplies, including a variety of box sizes, mattress covers, packing paper and bubble wrap. Get in touch with us today. We will help you get the job done at the most cost-effective and affordable rates!
We carry only the highest quality of packing material and supplies so that your goods stay safe, secure and in mint condition for longer periods of time.
Choose General Store-All if you are looking for:
Dependable service
Affordable rates
Easy and convenient access
Reliable and secure storage facility
Temperature-controlled storage environment
Our Packing Supplies Include:
High-Quality Boxes for Home and Office Use
We provide quality storage boxes for your residential goods at the most affordable rates on the market. We have a variety of sizes available for all kinds of goods from a small wardrobe box or filer to a spacious china box. The versatile sizes make it easy for you to select boxes that are affordable and cost-effective.
Take a look at our Sizes Available: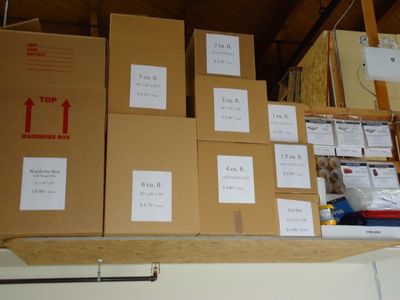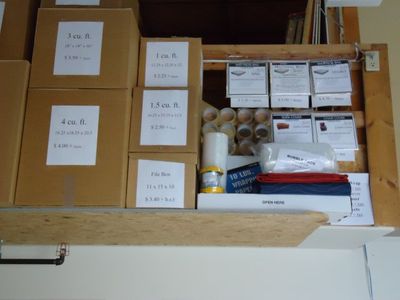 | | |
| --- | --- |
| 1 Cubic Foot Box – 12.25 x 12.25 x 12 | 5 Cubic Foot Box – 18 x 18 x 26.5 |
| 1.5 Cubic Footer Box – 16.25 x 12.25 x 12.5 | 6 Cubic Foot Box – 20 x 20 x 26 |
| 2 Cubic Foot Box – 18 x 15.25 x 12.25 | Wardrobe Box – 24 x 20 x 46 |
| 3 Cubic Foot Box – 18 x 18 x 16 | File Box – 11 x 15 x 10 |
| 4 Cubic Foot Box – 18.25 x 18.25 x 20.5 | China box – 18 x 18 x 28 |
Packing Paper
Paper wrap your goods before you store them to keep them safe from dust and damage.
Clean white newsprint paper
10 x 24" sheets for a 10 lb. box
Covers for Furniture and Mattress
Before you store your mattresses or sofas, cover them with durable plastic covers to keep them free of dust, wear and tear.
Plastic mattress covers for a variety of bed sizes (Double, King, Queen)
Covers and bags for sofas, chairs and other furniture
Stretch Wrap
Stretch wrapping is ideal to keep your goods safe for a long period of time.
Zip wrap c/w handle
Size Available: 13" x 1500'
Tape and Bubble Wrap
Bubble wrap your breakable goods to keep them from being damaged.
Bubble wrap size available: 12" x 30'
Packing tape
Tape gun set (With dispenser and two rolls of tape)
Other Miscellaneous Packing Materials
Quilted furniture moving pads – 60" x 72"
Contact Us Now
With General Store-All, you can take advantage of the best storage services in your area at the most attractive rates in the market.
Contact us now to keep your home or office goods in a clean, secure and temperature controlled environment. We offer both short and long term storage units in Vancouver.
General Store-All – The Best Self Storage Lockers in Vancouver Since 1986